Email Editor Exploration
An email editor that I designed around user intent and reusable brand styles. The design was never built, but it did inform the work I did later when I redesigned Mailchimp's pop-up forms.
Pop-up Form Initial Exploration
The goal for this redesign was to give user's enough control over their forms that they felt personalized and on-brand, but do so in a way that quick, easy and fun.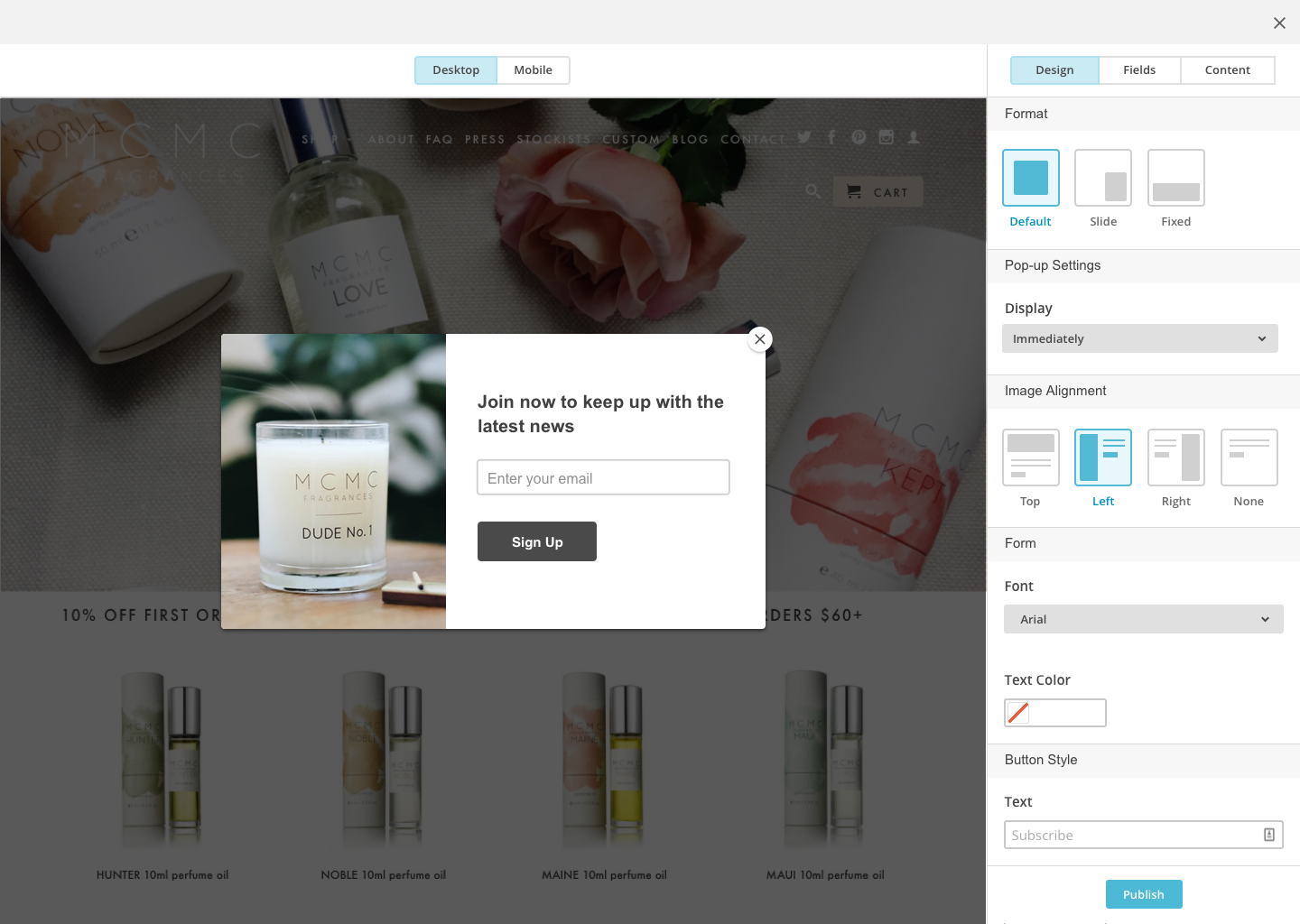 Pop-up Forms Final Design
The final version of the editor included the ability for user's to preview their form with their own website in the background, along with a lot of easy to use customization options.